The Best Emcees in Bluegrass Music are on these Cruises. Sherry Boyd and Mike Robinson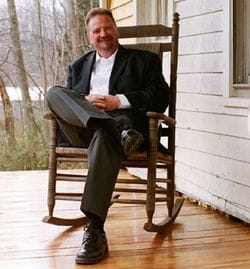 Danny Paisley
INTERNATIONAL BLUEGRASS MUSIC ASSOCIATION'S 2016
MALE VOCALIST OF THE YEAR!!



Danny Paisley and The Southern Grass continue to be deeply rooted in tradition, but look to the future with enthusiasm and anticipation.
Since Danny's father Bob Paisley (founder of Southern Grass) passed away in 2004, Danny Paisley and The Southern Grass have made their own niche in the bluegrass world. Their album, The Room Over Mine, earned accolades and significant chart action, and the song, "Don't Throw Mama's Flowers Away" won the 2009 IBMA Award for Song of the Year and the group has received several IBMA nominations for Emerging Artist of The Year, Male Vocalist of the Year, Album of the Year throughout the years. This year (2016), Danny finally won, deservedly so, the Male Vocalist of the Year award, a moment revered by his peers who gave him a standing ovation. Danny Paisley and The Southern Grass are a national and international touring band who frequently get invited for return engagements. Their list of notable festivals and events include: Rocky Grass, Grey Fox, Grass Valley, Del Fest, Wind Gap, Delaware Valley Bluegrass Festival and more.


---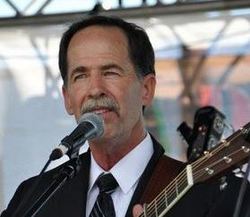 Wayne Taylor and the
DC Reunion
Wayne Taylor was the lead singer and guitar player for The US Navy Band's Country Current until he retired. He has his own band Appalossa. But he his playing on this cruise with his old band members from Washington DC, Keith Arneson and Pat White.
This will be a show you don't want to miss.


---
Frank Solivan & Dirty Kitchen

International Bluegrass
Music Association's
2016 INSTRUMENTAL GROUP OF THE YEAR
With their last album earning
Frank Solivan & Dirty Kitchen
a
2015 GRAMMY Nomination for Best Bluegrass Album
, the eagerly anticipated
Family, Friends & Heroes
has helped them add
IBMA's 2016 Instrumental Group of the Year
to their list of accolades. This genre-stretching album provides a generous glimpse into Solivan's work that pays homage to his family members and features the pristine playing of his closest musical heroes, including Del McCoury, Rob Ickes, Jerry Douglas, Sam Bush, Ronnie McCoury, John Cowan, Mike Bub, Shawn Camp and Megan McCormick.
INSTRUMENTAL GROUP OF THE YEAR
---
Joe Mullins and the Radio Ramblers
IBMA's 2016 Gospel Recorded Performance of the year
"Whether it's a live performance at the Grand Ole Opry or one of the band's singles or albums being featured in a Top Ten countdown show, the Radio Ramblers have hit on just the right combination of bluegrass, traditional country, and gospel music to propel them into the top tier of today's touring bands."
Tom Adams, Banjo Newsletter

---
Farm Hands Quartet
2016 Bluegrass Music's
VOCAL GROUP OF THE YEAR and
BLUEGRASS GOSPEL BAND OF THE YEAR
WITH OVER 40 NATIONAL AWARDS AND NOMINATIONS, THE FARM HANDS ARE ONE OF THE MOST EXCITING AND IN DEMAND BLUEGRASS BANDS IN AMERICA. TOURING OVER 150 DATES EACH YEAR, THIS TALENTED FOURSOME FEATURES VETERANS OF THE WORLD FAMOUS GRAND OLE OPRY, GRAMMY AWARD WINNERS, HIT SONGWRITERS, AND CELEBRATED INSTRUMENTALISTS


---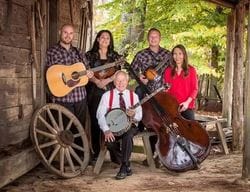 Little Roy and Lizzy Show
During his career, Lewis has received awards for his showmanship as well as his musical ability. He and his famous family, known as "America's First Family of Bluegrass Gospel Music," were recently inducted into the International Bluegrass Music Association's (IBMA) Hall of Honor.

USA Today has called Lewis "a banjo picker, truly a picker's picker." His personal favorites are Earl Scruggs and Don Reno.

THE SONG " HE WASHED MY SOUL" ON THE ALBUM "LORD IN THE MORNING"
WON "BEST BLUEGRASS SONG OF THE YEAR" AT THE GMA DOVE AWARDS

LITTLE ROY AND HIS SISTER, POLLY LEWIS COPSEY ARE SGMA HALL OF FAMERS!!!


---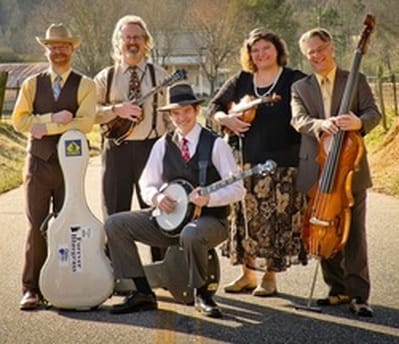 Monroe Crossing
Named in honor of Bill Monroe, "The Father of Bluegrass Music," Monroe Crossing dazzles audiences with an electrifying blend of classic bluegrass, bluegrass gospel, and heartfelt originals. Their airtight harmonies, razor sharp arrangements, and on-stage rapport make them audience favorites across the United States and Canada.
---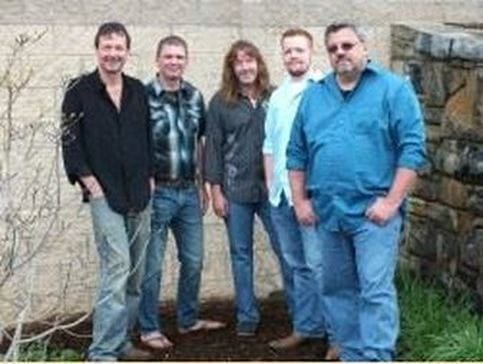 Nothin' Fancy
SPBGMA's 6 Time "Entertaining Group of the Year"!

(2014, 2013, 2012, 2010, 2009, and 2008)
From the Shenandoah Valley in Virginia, comes one of the most entertaining bands in the bluegrass genre. Nothin' Fancy was formed as a bluegrass band in 1994 to compete in a bluegrass competition. Ever since then, they have grown in popularity, released 11 full length albums, and continue to perform at festivals all across the United States, Canada and Norway including the Ryman Auditorium in Nashville, TN, the Lincoln Center in New York City, and the Birchmere in Alexandria, Virginia. They have successfully hosted their own Nothin' Fancy Bluegrass Festival every year since 2001 in Buena Vista, Virginia.

Their full-time touring schedule has earned them one of the most loyal fan bases in all of bluegrass music. They are loved by festival-goers and bluegrass fans from the East to West Coast and abroad.







---
Jeff Scroggins and Colorado
California Bluegrass Association's
​EMERGING ARTIST OF THE YEAR
Jeff Scroggins & Colorado is a high-energy five-piece bluegrass band located in the Western Frontier state of Colorado. Their distinctive sound showcases an eclectic range of influences that marry second and third generation bluegrass, delivering a unique experience that captivates audiences and keeps them guessing: It's a powerful, high mountain "bluegrass explosion" that features world-class banjo and mandolin playing, incredible vocals, a solid and energetic rhythm and an easy stage banter that has delighted listeners all over the world.

Fronted by internationally acclaimed two-time National Banjo Champion ​Jeff Scroggins, their distinct style is immediately recognizable due to Jeff's unique and diverse range of influences, which include Alan Munde, Don Reno, Jimmy Page and Eric Clapton. His fiery style and lightning-fast licks have earned him worldwide recognition and have left many a first-time listener in stunned disbelief! The band also features the award-winning mandolin playing of Jeff's son Tristan Scroggins. At only 20 years old, Tristan is an award-winning instrumentalist and accomplished songwriter in his own right while the instrumentals he shares with Jeff play a large role in the band's unique and energetic style. West Virginia native Greg Blake provides powerful bluegrass vocals steeped in country heritage, bringing a truly authentic sound developed from a lifetime of singing bluegrass, gospel, and country. Twice nominated for SPBGMA's "Traditional Male Vocalist of the Year" award, Greg's phenomenal guitar playing has earned him nine nominations and five consecutive wins as SPBGMA's Guitarist of the Year. They are joined by Oregon native and festival favorite Ellie Hakanson on fiddle and vocals as well as champion multi-instrumentalist and veteran musician Isaac Calender on bass. In addition to their individual accomplishments, the band was featured as one of No Depression Magazine's "Six New Discoveries", standing alongside established greats that include Bela Fleck, Abigail Washburn, and Danny Paisley
---
Darin and Brooke Aldridge
Husband and wife duo Darin & Brooke Aldridge draw on the traditions of their native North Carolina, the savvy of a young, gifted band and their own dedication to ingenuity to create the most mature release of their career with their latest release, Flying. The duo has placed at the top of the charts on Americana/Roots, SiriusXM, Bluegrass and Gospel charts. They have received multiple nominations from the International Bluegrass Music Association (IBMA) the Society for the Preservation of Bluegrass Music of America (SPGBMA) and Inspirational Country Music (ICM).


---
Special Consensus
2016 IBMA Winners for Instrumental Recorded Performance of the Year
. Special C is a superb bluegrass outfit in a classic vein but with more than enough modern sensibilities to attract every ear in this now pleasantly fractionating genre. The vocals are spotless, the playing as shiny as a newly minted penny, and music like this is the reason people come to love bluegrass… Special Consensus approaches this hallowed American musical form with boundless energy and an aesthetic reverence that tickles the ribs, tugs at the heart, and puts a restless two-step in boots and bare feet…

---
Smoky Greene,
After Retiring from Bluegrass Music in 2015, Smoky Greene has agreed to come and perform for his Fans on the Cruise. One More Time!
We missed him last year and we are so glad he is back on board with us

---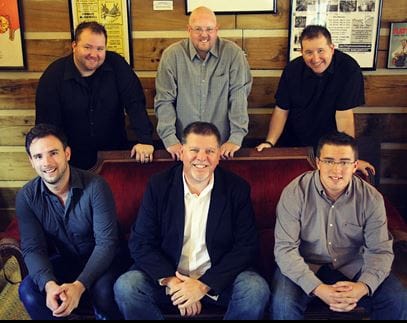 Sideline


Sideline is one of the hottest bands on the circuit today.This band is made up of sideman from yesterday's best bands in Bluegrass . They are excited to announce the release of their newest album, "Colors & Crossroads" on Mountain Fever Records.

---
David Parmley and the
Cardinal Tradition
Having David on this Bluegrass Cruise is an extra treat. His Band The Bluegrass Cardinals were milestones in Bluegrass Music.
David always had a smooth vocal and great harmonies . Bluegrass Cardinals were one of the Best Bands in the 70's-90s, David is bringing back the music many of us long term Bluegrass Fans have been missing.

Members: David Parmley,lead vocals and guitar; Ron Spears, mandolin; Steve Day, fiddle; Dale Perry, banjo; John Marquess, bass





---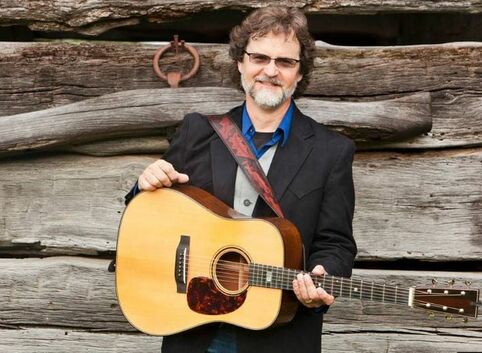 Jerry Butler Band
Jerry Butler is a great singer and guitar player recently playing shows at Dollywood during the week. He also has fronted is own band Jerry Butler and the Blu-Jays. He also played with Lorraine Jordan and Carolina Road for a few years.Recently in late 2016, Jerry was inducted in Atlanta Ga Country Music Hall of Fame. Jerry knows how to entertain crowds, young and old.

.

Williamson Branch Williamson Branch is a family band and, like most families, they are rich in tradition, ripe with potential, and diverse in taste. This family has a love for each other and music. That love makes each performance special. Williamson Branch plays music that is mostly bluegrass, sometimes country, often times gospel, but always fresh and exciting. Their vocals soar with a closeness that can only be found in blood relatives. Their instrumentation is impressive.Their laughter is contagious. Their clog dancing is exhilarating and their personalities are sparkling! .
---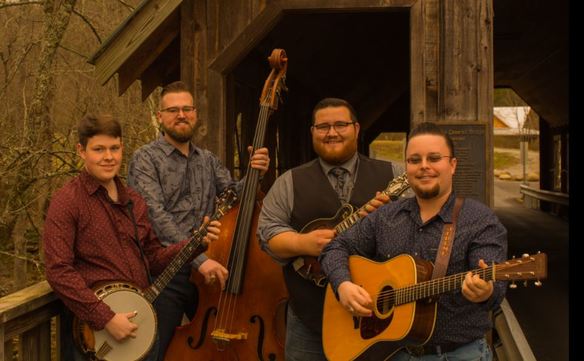 Midnight Run Band This band is one of the hardest working bands in Tennessee. When not touring the United States, they are performing daily at Ole Smokey's Moonshine in Pigeon Forge and Gatlinburg TN. This band consist of a spirited group of young men who perform tunes of old, but with an open mind to stretching the genre of Bluegrass. These guys know how to entertain crowds.
---
Zink and Company
.

Zink & Company is firmly rooted in the traditions of the early decades of bluegrass and country music. The band can be counted on for their powerful musicianship combined with Zink's smooth lead baritone vocal, which sounds just as much at home with a driving bluegrass tune as it does a tear-filled country weeper. The Zink & Company members have come together to create a recipe of entertainment with a tight, cohesive sound that you are sure to love

---